Hi there! Nice to meet you!

I'm Lauren,
I am recovering from a severe eating disorder, and this is my cathartic venting outlet. So glad that you are a part of it! I never "looked" like someone with an eating disorder, but nevertheless, I almost died... twice. After seeking treatment, I am dedicated to finding a balanced, happy life without obsessing over ingredients or perceptions.

Powered by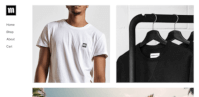 Create your own unique website with customizable templates.